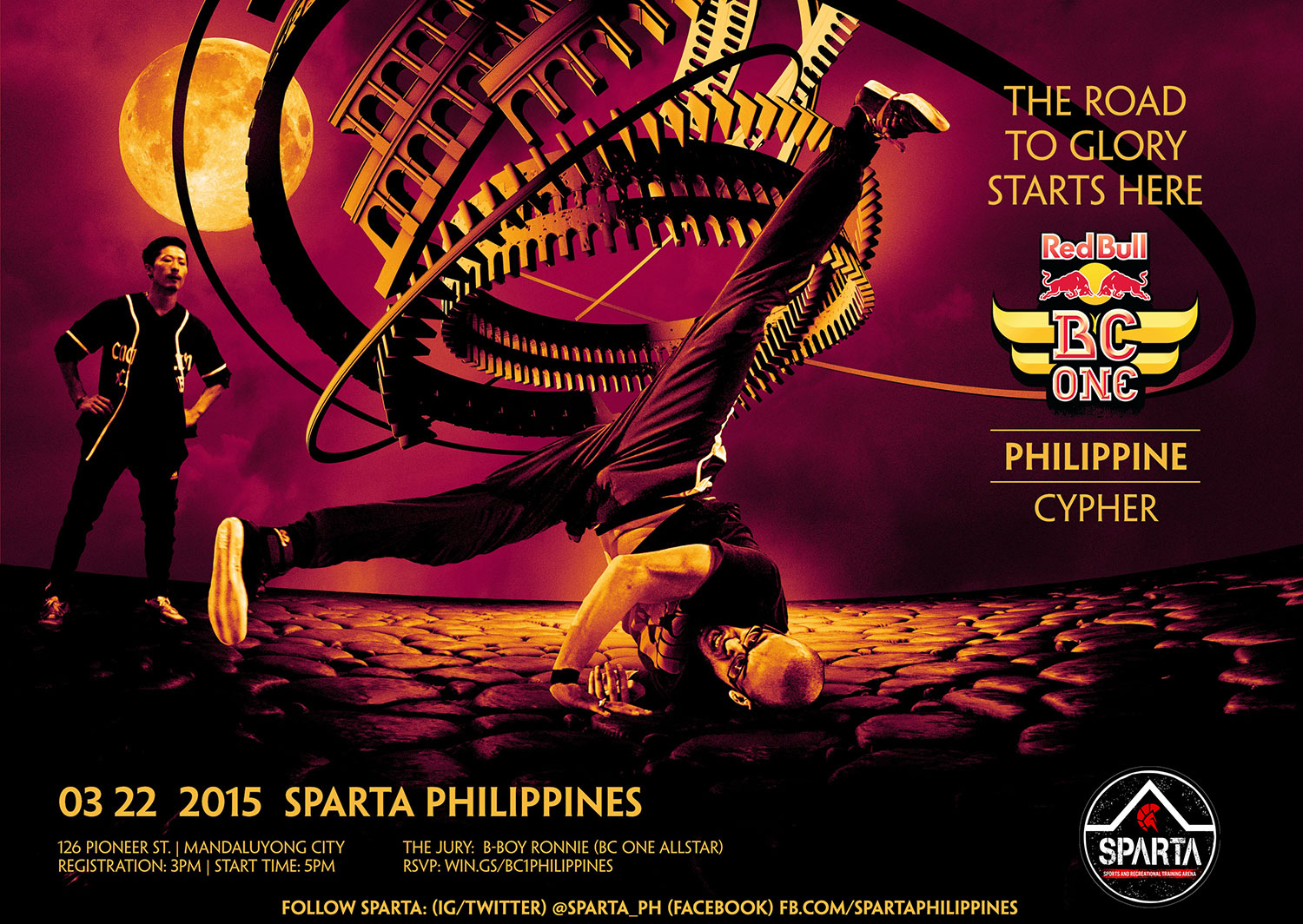 01 Mar

Red Bull BC One 2015

For our March 22 launch, we'll be hosting Red Bull BC One here at Sparta!

Red Bull BC One is the most important one-on-one B-Boy competition in the world. Every year, thousands of dancers across the globe vie for a chance to represent at the World Final.

One B-Boy from The Philippines will earn the opportunity to compete at the 2015 Red Bull BC One Asia Pacific Finals later this year. This year's cypher will be hosted by the Philippine Allstars and supported by the Hip Hop 4 Hope – Global Jam Session 2015.

For more information, here's the Red Bull BC One event page.