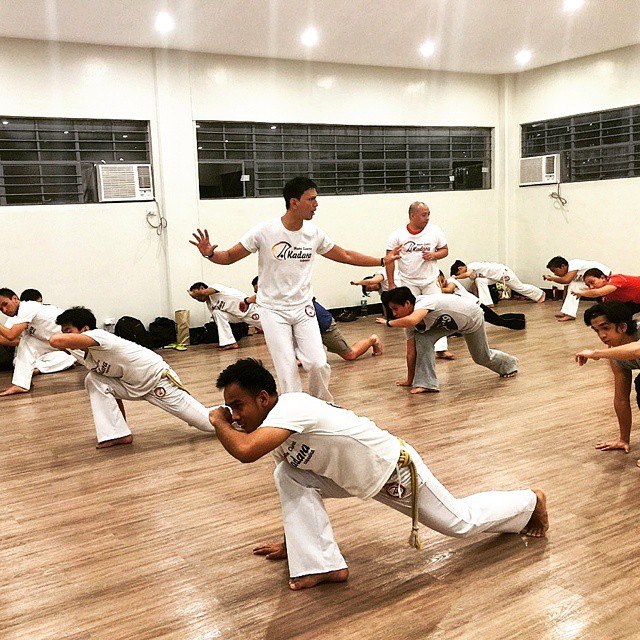 17 Nov

Capoeira (Kadara)

CAPOEIRA (Kadara)
Capoeira is a unique Afro Brazilian martial art that incorporates both attack and defensive moves, acrobatics, music, dance, and graceful fluid movements. Capoeira improves general strength, flexibility, coordination, cardiovascular endurance, balance, and overall health and fitness.

As Mestre Cicatriz puts it "Capoeira is not just a sport, it is an art form, a culture and an educational activity". In many Brazilian schools it is a compulsory discipline, which develops students not only in the physical but also in the intellectual sense.

Associacao Kadara Capoeira is an international capoeira school Lead by Mestre Cicatriz, based in Sydney, Australia, with branches in Australia, Brazil, Canada, Indonesia and the Philippines. Kadara means "Destiny". We choose our destiny to be Capoeira, to do good things, and to contribute positively to humanity through capoeira. With over 30 years experience in the art of Capoeira, Mestre Cicatriz, decided to found his own group in the world of Capoeira with the help of Mestre Lotar, his mestre, who supported him and gave him the inspiration for the name of the new group. Associacao Kadara Capoeira was founded on 13 August 2013, based on the values of unity, respect and tradition of this art. The name came up because of the importance of Capoeira in their lives. Kadara means destiny and simplicity (destiny to be Capoeira and simplicity in the way of being). This powerful word inspired the logo of the group that has movement and color symbolizing earth, fire and air. These three elements of nature show the strength that this new generation of Kadara capoeirista has.